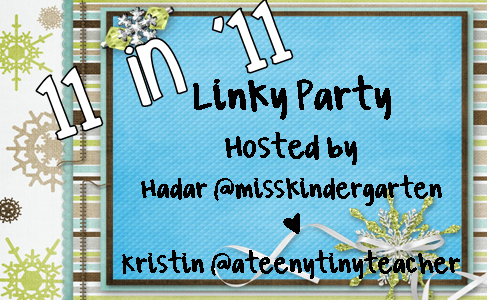 11. Favorite movie you watched:
Smurfs.
Brings back memories from my childhood.
Well...that...
AND the fact that we stalked McDonalds!
Seriously.
Organize classroom.
Purchase Happy Meal in hopes for Smurfette.
Repeat.

10. Favorite TV series:
Lie to Me.
A little on the creepy side.
But then I find myself watching for clues.
Too funny!

9. Favorite restaurant:
Ruth's Chris.
The best salmon in town!

8. Favorite new thing you tried:
Unsweet tea.
Not that I'm in love.
But I gave up carbonation.
And I must have caffeine to survive.
So technically...
That makes unsweet tea my new fave!

7. Favorite gift you got:
Taylor created a linoleum print of our downtown square.
It is phenomenal!
And I have my very own copy. :)
Emma selected the cutest magnets.
They are owls!
Best location for maximum use?
School or home?
Chuck surprised me with a bag of makeup.
He had the Clinique girlies look up my faves.
I know that seems routine and silly for a gift.
But it truly is the thought that counts!

6. Favorite thing you pinned:
I want to make duplicates of this frame.
Plan to hang on my girls' closet doors.
How fun to post a new message each week?!?

5. Favorite blog post:
Let's go with this one!
I just started blogging again.
After a very long hiatus.

4. Best accomplishment:

A four-day scrapping record!
I spent a long weekend with my sister and her friend.
We rented a house in Orlando.
We scrapped and laughed.
And scrapped and laughed some more.
Hoping it becomes an annual tradition. :)

3. Favorite picture:
This photo captures my heart.
It shouts Emma through and through.

2. Favorite memory:
Starting a new Christmas tradition.
We stayed home for the holidays.
It was bittersweet.
But I know Mamaw would approve.
Because I want to be her when I grow up.

1. Goal for 2012:
Choose to be a blessing.
Every single day!